Making

the home smarter with digital services for a better experience
As an independent software provider, we empower operators, such as telcos, broadcasters, or network operators, to deliver the best at-home customer experience possible to their end users.
Our products – Connect'ON to deliver the best connectivity services, Eyes'ON for QoE analytics, Wifi'ON for smart Wi-Fi, Things'ON for SmartHome IoT, Watch'ON for multi-screen and video services, and Secure'ON for LAN security and privacy – truly benefit operators wanting to transform the home gateway into a full-service platform for the connected home.
They are based on open standards and power digital home services, running directly in the Cloud or on customers' devices (home gateways, Wi-Fi repeaters, Set-Top Boxes, OTT boxes, IoT hubs, and personal assistants).
How wireless is transforming the digital home
Wi-Fi is the true beating heart of our homes. End-users now expect outstanding Wi-Fi quality and a full coverage in every corner of their home.
They want to benefit from the best performances while minimizing their carbon footprint and have an intuitive mobile app to manage their connectivity experience.
With Wifi'ON, operators benefit from an innovative Wi-Fi solution distributing intelligence between the Cloud and devices – and a user-friendly application (MyDigitalExperience) to help them deliver the best possible customer experience at home to their end-users.
Thanks to AI technology, Wifi'ON automatically selects the best Wi-Fi channel for each home Access Point (AP). Band usage (2.4 GHz, 5 GHz and 6 GHz bands) is optimised by steering stations according to their characteristics, the traffic detected, and the network traffic load between AP. Wifi'ON enables operators to provide end-users with improved in-home connectivity and excellent Internet experience and leverages the latest Wi-Fi standards, such as Wi-Fi 6E and Wi-Fi 7.
With Wifi'ON, end-users benefit from the best Wi-Fi experience, whether working from home or enjoying entertainment. Faster and less saturated Wi-Fi networks offer better online gaming and high-resolution streaming.
Enjoy the best connectivity experience
Enrich Internet experiences with reliable, secure and innovative broadband services.
With Connect'ON, the best digital services and a super effective bandwidth are possible and easy to manage, both for the operator and the end-user.
Connect'ON enables all the network services that end-users now expect from a premium broadband offer: best internet Quality of Experience (bandwidth and latency), easy onboarding, internet access control, user-friendly home map, self-configuration, self-care, or Guest Wi-Fi.
It also empowers end-users with more autonomy from their operator thanks to a user-friendly application designed by SoftAtHome – MyDigitalExperience.
With this application, end-users can manage their digital services at home. Connect'ON supports all access technologies to enjoy the best connectivity: DSL, fibre delivering up to 10Gbps with XGSPON, G.PON, 4G/5G Mobile technologies or a hybrid approach mixing any of these technologies.
With Connect'ON, SoftAtHome transforms the operator's home gateway into a service-delivery platform, allowing churn and cost reduction while increasing ARPU. SoftAtHome delivers an LCM (Life Cycle Management) solution to manage applications running on the home gateway.
Ensure the best possible Quality of Experience for customers
Analytics solution leveraging AI to detect experience degradation, identify their root cause and recommend a solution.
With Eyes'ON, SoftAtHome enables operators to differentiate by providing a superior Quality of Experience. Eyes'ON focuses on insights, not data. Eyes'ON collects metrics from the end-customer perspective using analytics to help the operator's team deliver the best possible customer experience.
Eyes'ON helps operators and regulators work more efficiently and rapidly with data-driven decisions, from the hotline to marketing, as well as technicians and operation centres.
Eyes'ON feeds optimised metrics from data usage patterns to local and AI-powered Cloud algorithms to deliver actionable insights and recommendations.
With its mobile and fixed agents massively deployed, Eyes'ON performs state-of-the-art monitoring of the customer's connected experience on mobile networks, broadband, TV and IOT services.
Eyes'ON is the ideal solution for operators willing to differentiate through seamless and high-performance connectivity at home or on the go.
Going beyond video services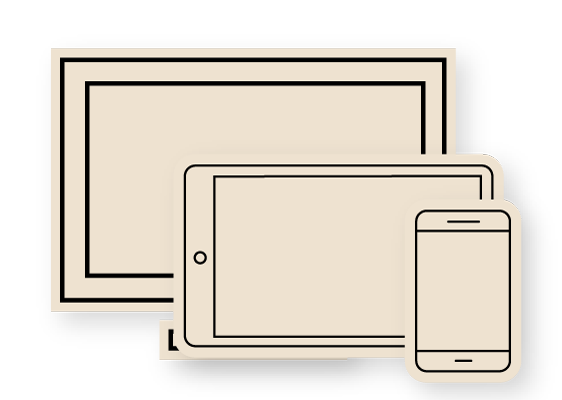 Reaggregate the entire digital home on all screens.
SoftAtHome delivers an off-the-shelf end-to-end home service offering on the TV and beyond adapted to the OTT market and compatible with Linux, AndroidTV, RDK, WebOS or Tizen OS.
With Watch'ON, operators can finally provide access to a multitude of rich content and services. It simplifies end-users content discovery with the help of voice control while allowing content suggestions based on behaviour and enriching metadata with the power of the Cloud. The user can access and control operator services at home from any screen, aggregating video content, connectivity, and IoT, embracing the new matter standard.
SoftAtHome has built a strategic partnership with Amazon Alexa for years now. Watch'ON natively integrates voice control using far-field and push-to-talk.
Based on multi-source content discovery, SoftAtHome's solution integrates as well an application store to go beyond video services by enriching them with connectivity and IoT, from controlling the light ambience of the home, displaying feeds from the video doorbell on the main TV screen, or watching the baby sleep in PiP while watching a movie. This multi-service experience is delivered on connected TVs, PCs, and mobile devices, at home or on the go.
So connected things can be smart
Operators manage devices at home so that subscribers don't need to.
With Things'ON, SoftAtHome integrates the latest IoT technologies and standards, such as matter, to deliver an operator-friendly off-the-shelf end-to-end solution for the smart home. It aggregates most well-known brands like NetAtmo, Somfy, Overkiz, Philips Hue, Honeywell, Yale, and DLINK. It enables accessories to work together across various platforms to automate daily routines within the home. Now, connected things can interact seamlessly. Thanks to matter, Things'ON leverages the intelligent behaviour of connected objects to make the digital home more comfortable while controlling and optimising the environment and energy consumption. There is no more need for dedicated bridges to manage devices. Things'ON will do it and is compatible with Zigbee, Z-Wave, Wi-Fi and Thread radio protocols.
Things'ON works with ConnectedHome, SoftAtHome's white-labelled mobile and TV application compatible with iOS, Android, Tizen, WebOS, AndroidTV, and Windows. With ConnectedHome, connecting the home has never been this simple. Things'ON is more specifically focused on delivering high-value services for energy consumption optimisation, home security and support for the elderly.
Finally, because an intelligent home needs a simple user experience, SoftAtHome has integrated Alexa to enable voice control. SoftAtHome is a trusted solution provider of Amazon Alexa Voice control.
Developed with open-source standards, Things'ON, with its brand aggregation, ensures all connected devices interact within the home and adapt to the multiple digital usages each of us has daily.
Protect and serve the digital home
By 2027, there will be more than 40 billion IoT and IP devices. All being highly vulnerable to cyber-attacks.
Operators have a significant role to play by protecting the home network and all LAN devices.
SoftAtHome designed the Secure'ON software solution to analyse network indicators in real-time and monitor devices. It identifies and isolates those behaving suspiciously and automatically alerts when action is needed. Secure'ON also embeds advanced parental controls.
A 'Home network shield' reduces network exposure to cyber-attacks, reduces OPEX and increases ARPU by offering subscribers a security and privacy solution.
Secure'ON is an open solution. Its Cloud knowledge database aggregates information from the best security specialists in the market to provide a best-of-breed solution that is always up to date.
With Secure'ON, customer experience is improved, hotline calls are reduced by detecting and blocking infected devices from the home gateway. Remaining hotline calls are shorter as Secure'ON provides precise information on the home topology, infected devices and potential source of attacks.