It's (finally!) time to reconnect to the real world!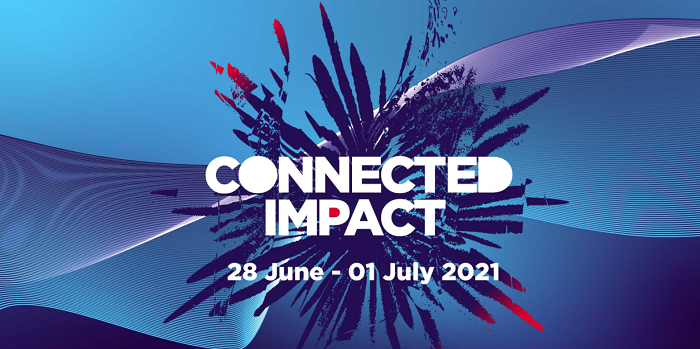 SoftAtHome to Showcase Several Mobile and Network Innovations at Mobile World Congress 2021
PARIS, France – 22 June 2021 – SoftAtHome (booth 2L42), an independent software company for broadband, video, and analytics, will exhibit at Mobile World Congress 2021 taking place from June 28th till July 1st, 2021 in Barcelona and remotely.
This edition will provide the opportunity for SoftAtHome to demonstrate how operators can proactively assess you're their 5G deployment and deliver the best possible online gaming experience anywhere, including at home with the vendors home connectivity analytics solution. Those lucky enough to come to Barcelona will see these latest innovations in person, within the strict Covid19 sanitary protocol, on stand 2L42:
5G is here! SoftAtHome, the Club of operators, can ease 5G deployment. Operators can transform you're their subscribers into 5G field testers.
The 5G testing solution can be installed within you're the operator's mobile App, providing detailed analytics. SoftAtHome has already deployed this customizable solution with a leading French operator.
It's not only about speed! Although high throughput is essential, latency plays a significant role in delivering the best experience at home and on the go. For instance, Online Gaming is very sensitive to latency and network stability.
SoftAtHome's second demo showcases Real-Time customer-centric network alerts for real-time end-to-end analysis of gaming experience. The Eyes'ON solution simulates popular services to produce scorings. Alerts are automatically sent to the operator, often before the end-user is aware of any issue.
The home connectivity can be the bottleneck of your network! The border between mobile and fixed networks has never been thinner. Poor indoor penetration of the new 5G radio spectrum implies that Wi-Fi will be part of the 5G story. Operators must ensure the end-to-end quality of the whole network.
SoftAtHome's Eyes'ON product suite analyzes the mobile and fixed-line network environments to automatically generate a diagnosis with recommendations for improving home Wi-Fi. It can, for example, identify that adding a repeater will fix a particular coverage issue. An Eyes'ON mobile App can also assist subscribers in placing the Wi-Fi repeater in the optimal location. Several European tier-one operators use the Eyes'ON solution to reinforce their subscribers' satisfaction.
Schedule a meeting, whether in-person or virtually on SoftAtHome's stand 2L42 at the #MWC21 in Barcelona and get an exclusive briefing on all of SoftAtHome latest innovations.
About SoftAtHome
SoftAtHome is an independent software provider with six different solutions for broadband (Connect'ON), Wi-Fi (Wifi'ON), Security (Secure'ON), Smart Home (Things'ON), video (Watch'ON), analytics and QoE monitoring (Eyes'ON). The company's products are deployed by Telecom and Broadcast operators in over 25 million home networks and millions of mobile devices. The company, owned by operators, has more than 300 employees, mainly software engineers committed to open-source communities such as prpl or RDK. SoftAtHome's hybrid products uniquely leverage the best from Cloud-based software components and software embedded in multiple mobile and fixed devices.
For more information visit www.softathome.com or contact@softathome.com
For Press Information Contact:
Marta Twardowska-Rienks for SoftAtHome
M: +31 621-184-585
T: @SoftAtHome