Kaon Broadband and SoftAtHome's Smart Wi-Fi CPE Broadband Products are Launched with Telenor Denmark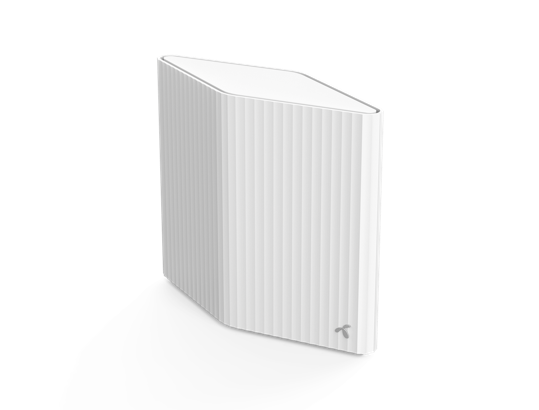 Copenhagen, Denmark – Paris, France – October 9th , 2020 –SoftAtHome, an independent software company for broadband, video, and analytics, jointly with Kaon as prime contractor announce that Telenor, a leading operator in Denmark, have launched latest technology for home connectivity successfully. Kaon is once again launching connected home projects with the best technology.
The team has managed to deliver a new Mesh-enabled Home Gateway to Telenor Denmark in a record time of three months during the pandemic crisis. The new Telenor gateway from Kaon integrates two major SoftAtHome's innovations: Connect'ON and Wifi'ON. The Connect'ON software module brings the best connectivity to the home as it supports all access technologies (including fibre and 5G), Wifi'ON smart steering algorithms and self-learning mechanisms, running on both Home Gateway and repeaters, solves several pain points of the operator, drastically improving customer experience.
"Kaon, together with SoftAtHome succeeded to launch our new Home Gateway, with all features and customer satisfaction in 3 months only", said Lars Marcus, Product Manager of Telenor.
###
About Kaon
KAON is a leading company in developing and manufacturing digital connectivity devices in Pay-TV and Broadband industry and has been providing Pay TV and Broadband solutions to more than 150 operators around 90 countries in the world. To respond to global market in time, KAON has global presence in more than 20 countries. With strong partnership between all major content security providers (CAS and DRM), SW and MW providers, KAON is providing the end to end solution for each customer. This integrated solution with the optimization is rapidly gaining global reputation with its high quality and exceptional user experience. KAON's advanced technology will unlock the potential, and evolve the business for customers.
For Press information contact:
Steven Jeong
E: yh.jeong@kaonbroadband.com
T : +82 317248597
About SoftAtHome
SoftAtHome creates software for operators to deploy services with the best customer experience for connectivity, pay-TV, and Smart Home products, as well as the ability to monitor this experience. Major operators in over 20 million homes across 20 countries use SoftAtHome. The company, based in France and Belgium, has more than 300 employees, mainly in software development. Offices are already in half a dozen European capitals as well as in Dubai, Singapore, and Toronto. More information at www.softathome.com or get in touch at contact@softathome.com.
For Press Information Contact:
Marta Twardowska for SoftAtHome
E: press@softathome.com
M: +31 621-184-585
T: @SoftAtHome