Broadband Awards 2019: SoftAtHome Awarded in the Network Intelligence Category for Eyes'On QoE Diagnosis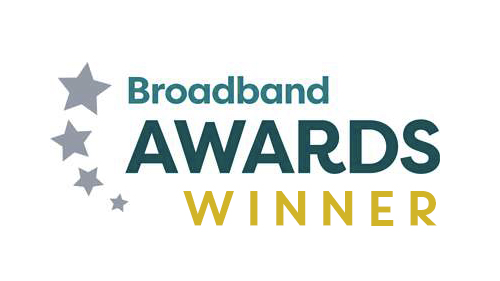 Amsterdam, Netherlands – 17 October 2019 – SoftAtHome (G22), a leading software company for broadband, video and analytics, has been awarded a highly commended award at this year's Broadband Awards in the Best network intelligence category for its eyes'ON QoE diagnosis solution.
The network quality is more than ever a priority for operators as their end-users demand the best QoE, whether at home or on the go. They require the best Wi-Fi connection, especially when they are at a critical moment in an online game or watching their favourite soccer team on TV. Eyes'ON provides a real-time evaluation of a network's capacity to deliver essential services. It offers instant low-level connectivity analysis and diagnosis of the network for mobile, fixed-lines, Wi-Fi, Low-Power Wide-area networks. Home Gateways, set-top boxes, web browsers, IoT devices, mobile apps or any other consumer equipment can run in-depth network analysis in real-time, providing multiple KPIs, latency and packet loss, and root cause analysis.
The Broadband awards ceremony took place during Broadband World Forum in Amsterdam on Wednesday, October 16th at the RAI's Strandzuid.
SoftAtHome (G22) will present its innovative solutions at Broadband World Forum.
About SoftAtHome
SoftAtHome creates software for operators to deploy services with the best customer experience for connectivity, video and Smart Home products as well as providing the ability to monitor this experience. Major operators in over 20 million homes across 20 countries use SoftAtHome. The company based in France and Belgium has more than 300 employees, mainly in software development. Offices are already in half a dozen European capitals as well as in Dubai, Singapore, and Toronto. More info: www.softathome.com
For Press Information Contact:
Marta Twardowska for SoftAtHome
E: press@softathome.com
M: +31 621-184-585
T: @SoftAtHome