SoftAtHome, Zappware and Kaonmedia Partner to Demo Hybrid End-to-End Cable Solution at IBC2013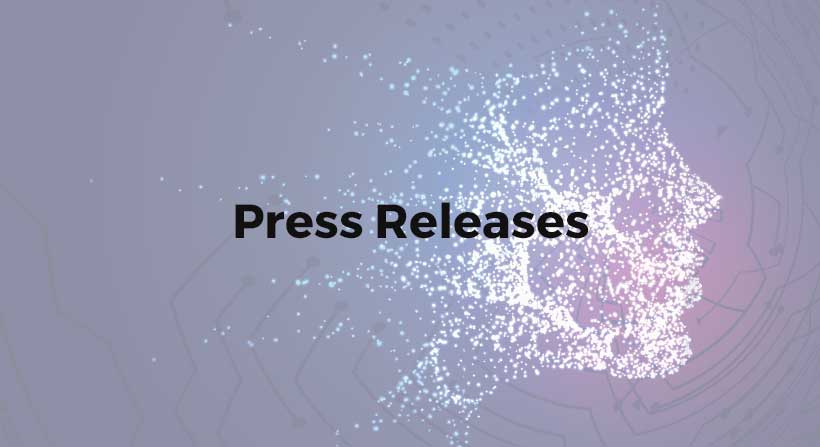 Amsterdam – 11 September 2013, SoftAtHome, provider of home operating platforms enabling convergent services for the Digital Home, interactive television (iTV) specialist Zappware and Set Top Box manufacturer Kaonmedia, have teamed up to demonstrate a hybrid end-to-end cable platform allowing viewers to zap between cable and OTT content. The companies have today released details of their collaboration and will offer demonstrations of their next generation end-to-end HEVC enabled platform for cable TV operators during IBC, September 13-17 2013.
This new offering, built in partnership between SoftAtHome, Zappware and Kaonmedia, will be demoed at IBC September 13-17, on the booths of all three companies. It will show the most advanced end-to-end unified cable solution and feature SoftAtHome's Universal Player, which enables viewers to zap seamlessly between cable (DVB-C) channels and OTT content (HLS, DASH) including HEVC.
SoftAtHome's SOP6 STB and home-gateway software has been combined with Zappware's Nexx™ UI and Kaon Media Ultra HD 4k ready hardware to produce a hybrid IP/Cable DOCSIS 3 compliant HTML5 solution. This enables advanced features such as decoding Ultra HD 4k content, recording via up to 8 parallel tuners or building video libraries with PodcasTV™. It also supports the latest UI concepts including smooth animation and remote control from connected devices.
SoftAtHome, Zappware and Kaonmedia are opening their partnership to other key industry players that want to help tackle the challenges of migration for cable operators into the competitive IP multiscreen world.
"This partnership lets Zappware focus on delivering one of our core strengths: a unique best-of-breed user experience, while our partner SoftAtHome ensures all the other operator requirements are met without compromising time-to market," said Patrick Vos, Zappware's CEO.
"We are proud to bring SoftAtHome's embedded software expertise in STBs and Home gateways to IBC this year. I'm also confident that once cable operators see our Universal Player and Zappware's slick UI running on the very latest chipset generation for the cable market delivered by Kaonmedia, they will realize that the time has finally come for the Web and TV worlds to be brought together," said Michel Degland, SoftAtHome's CEO.
"SoftAtHome and Zappware's complete software solution demonstrates all the value of the latest Kaonmedia cable product generation, putting the 8-tuner capability to work and transforming a mere Set Top Box into a high-end Media server in the home" said Hwa Seop, Lim, Kaonmedia CEO.
During IBC, from September 13th until 17th, you can find SoftAtHome in Hall 5 on Stand B30, Zappware in Hall 1 on stand A81 and Kaonmedia in Hall 1 Stand B16.
About SoftAtHome
SoftAtHome is an operator-backed software company delivering the best of connectivity, Pay TV and digital services to the home.?Through its SOP product, SoftAtHome is empowering operators to compete against local competition and global players alike by leveraging the ecosystem to deliver outstanding services. SOP is central to delivering standard based cost-effective solutions that are simple and long lasting. SoftAtHome solutions are already deployed on over 17 million STB and gateways throughout the world in multiple TV deployments. ?The Company is headquartered in France with development and sales teams also in Belgium and the UAE. ?For more information, visit our www.softathome.com or follow us on twitter @SoftAtHome.
About Zappware NV
Zappware NV, headquartered in Belgium, designs, develops and integrates compelling and revenue-generating interactive television (iTV) services and end-to-end solutions for operators and broadcasters, content distributors, brand marketers, and anyone looking to create a more intimate relationship with TV viewers. Zappware uniquely combines the highest levels of creativity with the latest technology and techniques into simple, intuitive solutions that reliably integrate with any content delivery mechanism.
Zappware delivers a range of off-the-shelf and custom-designed solutions for popular iTV services such as Electronic Program Guides (EPGs), Video-on-Demand (VoD) portals, Personal Video Recording (PVR) applications, and viewer Apps. Its multi-screen solutions, currently deployed on millions of devices around the world, also include head-end components that allow the operator to manage the complete digital TV service, and they are easily deployed in any cable, IPTV, OTT, terrestrial, satellite or hybrid environment.
About Kaonmedia
KAON is a technology leader in Pay-TV and networking solutions. KAON hardware together with third party software and service solutions is built to give users easy access to multi-screen entertainment and information anywhere, at any time. KAON is headquartered in South Korea and publicly listed, with major customers being Telco groups and broadcasting operators in more than 80 countries around the globe. The products KAON offers range from mid to high-end IP/Hybrid STBs together with IP/OTT applications, and Android/Linux-based OTT Solutions as well as Gateway Solutions. KAON is represented in Norway, Germany, Dubai, Russia, India, Brazil, Argentina and Mexico. For additional information about KAON, please visit www.kaonmedia.com and meet our professionals on LinkedIn.
All trademarks appearing herein are the property of their respective owners.
###
Media Contacts
SoftAtHome

Zappware NV

Kaonmedia

Marta Twardowska
PR Consultant
e: press@softathome.com
m: +31 621 184 585
Koen Swings
CTO & Marcom
e: koen.swings@zappware.com
m: +32 497 40 64 40
Konan Jeong

Sales VP

m: +82 10 7381 2171