STMicroelectronics and SoftAtHome Demonstrate Secure, High-Quality Platform for Multi-Screen Digital Services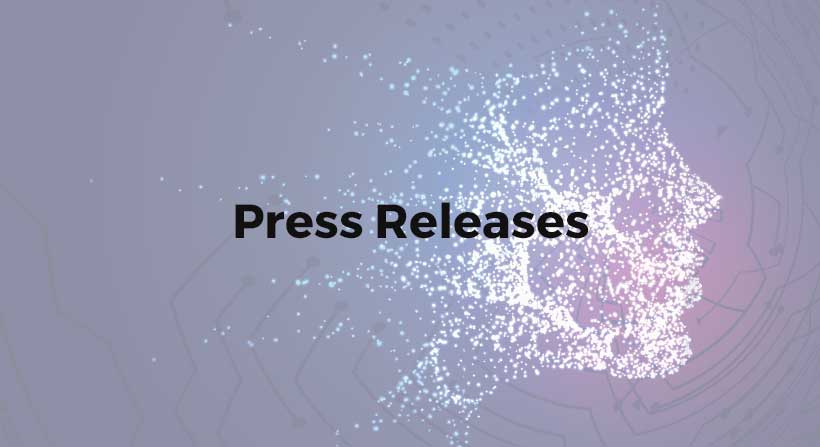 Client/server solution leveraging ST connected-home technology and SoftAtHome unique CPE (Customer Premises Equipment) software enables operators to deliver optimal multimedia services to multiple screens through unified, managed networks
Geneva, DATE, 2013 – STMicroelectronics (NYSE: STM), a global semiconductor leader serving customers across the spectrum of electronics applications, and SoftAtHome, a provider of home operating platforms enabling operators to deliver convergent services for the digital home, have successfully demonstrated a client/server solution that will allow service providers to reach extra screens with optimal user experience in subscribers' homes via a single, managed connection.
Taking advantage of ST's set-top box IC portfolio, which covers a broad range of performance and features for applications from gateway/server devices to low-cost zapper boxes, the solution allows an entry-level client such as a mini-box or HDMI dongle connected to a secondary television or PC to receive operator services via the main home gateway.
Built upon ST's competitively priced STiH205, the client device supports higher video quality than other types of devices such as mobiles, and provides a secure platform for conditional-access services. The STiH416 system-on-chip powering the server/gateway is the world's highest performing set-top box IC, which supports high-speed decoding and transcoding to deliver outstanding user experiences to any home client. The SoftAtHome software platform enables operator services to present a consistent look and feel across multiple screens. Moreover, the use of industry-standard protocols such as DLNA[1], CVP[2] and RUI[3] frees operators from the constraints of proprietary solutions.
SoftAtHome's unique software platform for CPEs enables the best of PayTV and OTT(Over-The-Top) services to be merged into a unified Service Provider experience on any connected screen. SoftAtHome has ported its software across ST's full portfolio of connected-home system-on-chip ICs, allowing Operators worldwide to leverage the SoftAtHome SOP5 product to deliver innovative services to their customers.
Today's subscribers are increasingly consuming services via multiple devices such as smartphones, tablets, PCs, game consoles and secondary televisions throughout the home. Operators need to be able to reach all of these screens, via their own managed networks, to deliver the full service portfolio and ensure quality of service and optimal quality of experience.
"This client/server solution answers the need for cost-effective, high-performance connectivity between the main home digital gateway and secondary client devices," said Laurent Remont, Group VP Digital Convergence Group and General Manager Unified Platform Division, STMicroelectronics. "This approach, combining ST's set-top box SoCs with SoftAtHome's software platform, gives operators greater control over service delivery and quality while helping retain customers and build revenue, and will allow subscribers to connect more screens throughout the home using low-cost devices such as mini-boxes and dongles."
"Thanks to this new collaboration, SoftAtHome and ST are simplifying multiscreen deployment in the home," said Michel Degland, CEO of SoftAtHome. "Our software transforms an ST-powered STB into a universal media player able to access any kind of content including Live as well as web based via new OTT technologies, and redistribute on retail and Service Providers' owned clients."
About STMicroelectronics: ST is a global leader in the semiconductor market serving customers across the spectrum of sense and power and automotive products and embedded processing solutions. From energy management and savings to trust and data security, from healthcare and wellness to smart consumer devices, in the home, car and office, at work and at play, ST is found everywhere microelectronics make a positive and innovative contribution to people's life. By getting more from technology to get more from life, ST stands for life.augmented.
In 2012, the Company's net revenues were $8.49 billion. Further information on ST can be found at www.st.com.
About SoftAtHome: SoftAtHome is a software company backed by Orange, Sagemcom and Etisalat to deliver total convergence through an operating platform for the digital home environment. It fosters a new ecosystem made up of service providers, 3rd party application developers, integrators and hardware vendors to accelerate the advent of the digital home. SoftAtHome solutions are deployed on millions of home across the world. The company is headquartered in France with development and sales teams in France, Belgium and UAE. For more information, visit us at www.softathome.com or follow us on twitter @SoftAtHome.
[1] DLNA – Digital Living Network Alliance [2] CVP – Commercial Video Profile [3] RUI – Remote User Interface