DSP Group and SoftAtHome Expand Partnership to Address Smart Home Market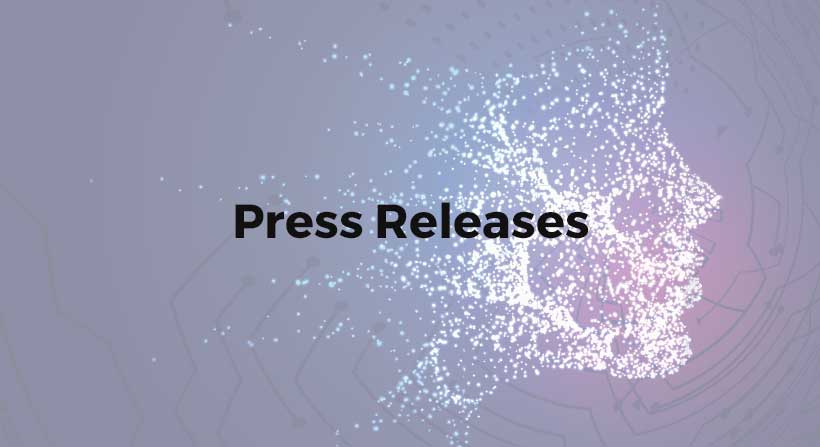 Following successful cooperation on CAT-iq 2.0, companies to jointly develop DECT ULE-based solutions for the Smart Home market
SAN JOSE, PARIS, October 9th, 2012 – DSP Group (NASDAQ: DSPG), a leading global provider of wireless chipset solutions for converged communications, and SoftAtHome, a leading provider of home operating platforms that enable Service Providers and Operators to deliver convergent services for the Digital Home, announced today that the companies have jointly integrated Digital Enhanced Cordless Technology (DECT) Ultra Low Energy (ULE) home security, control and automation solutions. This new cooperation comes on the heels of the companies' previous successful partnership in delivering the first advanced home gateway featuring DECT CAT-iq 2.0 to a tier-1 Operator in Europe.
SoftAtHome delivers advanced software solutions for CPEs in different market segments. For telecom operators, SoftAtHome's gBox (gateway box) enables access and broadband services, while the ipBox (IP set-top box) enables OTT and managed services. SoftAtHome's oneBox offers combined services within a single device. Broadcasters can also benefit from the hBox, enabling hybrid Broadcast and OTT beyond-media services. These solutions exploit SoftAtHome's 4 C's concept, including Content, Communications, Commerce and Control.
DSP Group delivers semiconductor system solutions with software and reference designs (CMBS). Based on DSP Group's XceedRTM family of cutting edge DECT chipset solutions, the reference design enables fast time to market, and minimizes R&D effort while guaranteeing CAT-iq support. The solution is fully upgradable to DECT-ULE, and paves the way for evolution of the operator home gateway to the Smart Home. With a dedicated frequency band, DECT ULE's superior range and low cost of ownership is ideal for such home automation and control systems.
SoftAtHome and DSP Group have successfully partnered to create the first solution available for the emerging DECT ULE standard. Already showcased at HGI in Paris, the solution will be available for demonstration at SmartHomes 2012 (Amsterdam October 9-11) in the DSP Group meeting room, and at Broadband World Forum (Amsterdam October 16-18) in SoftAtHome's booth (Hall 11, booth F3) and in the DSP Group meeting room.
"SoftAtHome believes that Service Providers are key players in the advent of the Smart Home market," said Michel Degland, CEO of SoftAtHome. "Service Providers are looking for an easy-to-deploy solution, and a home gateway powered by DECT ULE technology is the ideal fit. We're delighted to reinforce our partnership with DSP Group to offer best-in-class Smart Home solutions combining our solutions. Our collaboration will help our clients by giving them a new competitive advantage in the tough markets they serve," he concluded.
'We are delighted to be partnering again with SoftAtHome to upgrade existing and new home gateways with DECT ULE capabilities,' said Jan Abelev, Corporate Vice President of Product Management at DSP Group. 'DECT ULE in home gateways paves the way for telecommunication operators to offer attractive and value added services that significantly increase ARPU at a minimal cost. Service providers can leverage DECT-enabled home gateways and offer a variety of DECT ULE-enabled home automation, control and monitoring devices," Abelev continued.
###
About SoftAtHome
SoftAtHome is a software company backed by Orange, Sagemcom and Etisalat to deliver total convergence through an operating platform for the digital home environment. SoftAtHome solutions are deployed on millions of home across the world. The company is headquartered in France with development and sales teams in France, Belgium and UAE. For more information, visit us at www.softathome.com or follow us on twitter @SoftAtHome
About DSP Group
DSP Group®, Inc. (NASDAQ: DSPG) is a leading global provider of wireless chipset solutions for converged communications. Delivering semiconductor system solutions with software and reference designs, DSP Group enables OEMs/ODMs, consumer electronics (CE) manufacturers and service providers to cost-effectively develop new revenue-generating products with fast time to market. At the forefront of semiconductor innovation and operational excellence for over two decades, DSP Group provides a broad portfolio of wireless chipsets integrating DECT/CAT-iq, DECT ULE, Wi-Fi, PSTN, HDClear™, video and VoIP technologies. DSP Group enables converged voice, audio, video and data connectivity across diverse mobile, consumer and enterprise products – from mobile devices, connected multimedia screens, and home automation & security to cordless phones, VoIP systems, and home gateways. Leveraging industry-leading experience and expertise, DSP Group partners with CE manufacturers and service providers to shape the future of converged communications at home, office and on the go. For more information, visit www.dspg.com.