SoftAtHome, Ikanos to Deliver Next Generation Home Gateways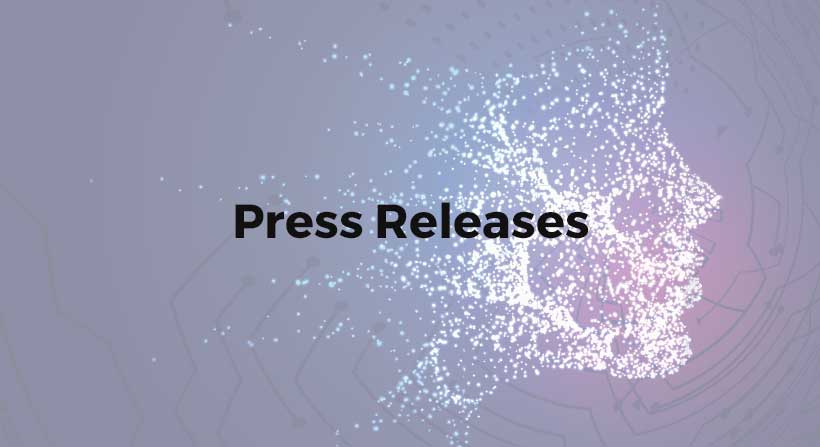 Latest Version of SoftAtHome Operating Platform, Ikanos Fusiv Vx185/175 Processors Add Advanced Capabilities Creating Ideal Platform for Multiscreen Deployments
Broadband World Forum, Paris, France – September 29, 2011 – SoftAtHome, a software provider of home operating platforms that help Service Providers and Operators deliver convergent applications for the digital home, and Ikanos Communications (NASDAQ: IKAN), a leading provider of advanced broadband semiconductor and software products, announced today that they are working together to bring a next-generation gateway platform to market. This new platform combines the latest capabilities of the SoftAtHome Operating Platform and Ikanos recently announced Fusiv® Vx185/175 communications processors to create a solution ideally suited for the performance and quality of service demands of next-generation home media gateways in a multiscreen environment.
"The combination of SoftAtHome and Ikanos power some of the world's largest IPTV installations," said Jonathan Black, director of product marketing, Ikanos. "We applied that experience to our latest generation products and created a combined solution that's an ideal platform for the next-generation of advanced IPTV and multiscreen deployments."
The combined solution takes unique advantage of the SoftAtHome Operation Platform's streaming media management and graphical user interface and Ikanos' broadband-optimized communications processor architecture. Together, the solution will deliver very high bandwidth capabilities and versatility for any network architecture including Fiber to the Node and Fiber to the Home deployments with bandwidth requirements of 100Mbps and beyond for visualizing multiple high-definition streams on multiple screens in the home. It will also help Service Providers dramatically improve the user experience for media sharing through DLNA thanks to a very high performance indexing of all home media and contents.
Ikanos' native accelerator processors for Wi-Fi, USB and wired home networking technologies – including MoCA™, HomePNA™, HomePlug®, and G.hn – and SoftAtHome streaming media management ensure high QoS for content delivered wirelessly or via any existing wiring in the home. Thanks to the high processing power available on the Ikanos chipset, SoftAtHome can effectively embed a powerful web services interface for the development and deployment of remote services including a richer user interface with faster access to information.
Ikanos' built-in SATA interface and SoftAtHome content management enables easily managed centralized storage of personal video, audio and games, along with centralized parental control, social address book, network attached storage, diagnosis tools or home automation services.
"SoftAtHome is delighted to expand its partnership with Ikanos," said Michel Degland, CEO of SoftAtHome. "After deploying many joint solutions together, we are now collaborating on making the next generation home gateway the cornerstone of the home for the deployments of digital home services by Service Providers around the world."
About SoftAtHome
SoftAtHome is a software company backed by Orange, Sagemcom and Etisalat to deliver total convergence through an operating platform for the digital home environment. It fosters a new ecosystem made up of Service Providers, 3rd party application developers, integrators and hardware vendors to accelerate the advent of the digital home. The company is headquartered in France with development and sales teams in France and Belgium. For more information, visit us at www.softathome.com.
About Ikanos 
Ikanos Communications, Inc. (NASDAQ: IKAN) is a leading provider of advanced broadband semiconductor and software products for the digital home. The company's broadband DSL, communications processors and other offerings power access infrastructure and customer premises equipment for many of the world's leading network equipment manufacturers and telecommunications service providers. For more information about Ikanos, visit www.ikanos.com.
© 2011 Ikanos Communications, Inc. All Rights Reserved. Ikanos Communications, Ikanos, the Ikanos logo, the Bandwidth without boundaries tagline, Fusiv, Fx, FxS, iQV, Ikanos Velocity and NodeScale Vectoring are among the trademarks or registered trademarks of Ikanos Communications. All other trademarks mentioned herein are properties of their respective holders.
Safe Harbor Statement under the Private Securities Litigation Reform Act of 1995
This press release contains forward-looking statements that are subject to risks and uncertainties concerning Ikanos Communications, Inc., including statements regarding the benefits and performance of Ikanos' products and software and anticipated benefits of the Ikanos' products for its customers. Actual events or results may differ materially from those described in this document due to a number of risks and uncertainties. These potential risks and uncertainties include, but are not limited to, macroeconomic conditions which may cause Ikanos' customers to defer purchasing plans, Ikanos' ability to deliver full production releases of its newer products and the acceptance of those products by Ikanos' customers, the continued demand by telecommunications service providers for specific xDSL semiconductor products, the failure of service providers to implement deployment plans on schedule or at all, Ikanos' continued ability to obtain and deliver production volumes of new and current products and technologies, Ikanos' ability to generate demand and close transactions for the sale of its products, Ikanos' ability to develop commercially successful products as a result of its current research and development programs, Ikanos' ability to successfully complete its restructuring plan, and unexpected future costs, expenses and financing requirements. In addition, for a more extensive discussion of such risks and uncertainties, which could cause actual results to differ from those contained in the forward-looking statements, see the section entitled "Risk Factors" in Ikanos' most recent Annual Report on Form 10-K, as well as other reports that Ikanos files from time to time with the Securities and Exchange Commission. Ikanos is under no obligation to update these forward-looking statements to reflect events or circumstances subsequent to date of this press release.