SoftAtHome chooses Bluestreak Technology to help television operators deploy digital home services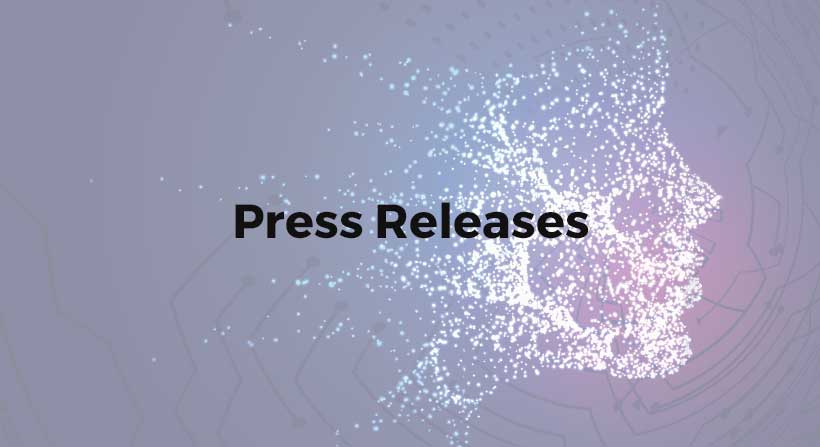 Etisalat Selects Joint Solution to Deliver IPTV, VoD, DLNA, OTT and 3rd Party Applications to its Subscribers
MONTREAL (QC), Canada and PARIS, France – March 22nd, 2011 — Bluestreak Technology (Canada) Inc., a proven leader in delivering software presentation solutions on multi-screen wireless and wired embedded devices, today announced that its MachBlue™ Classic Flash®-based platform was selected by SoftAtHome, a software provider of home operating platforms that help service providers deliver convergent applications for the digital home. SoftAtHome will leverage the Bluestreak Technology platform to deliver next generation Digital Home services, including IPTV, DVB-T2, Video On Demand (VOD) services, content sharing through DLNA,  Over-The-Top (OTT) services, games and multiple 3rd party applications to its TV operator customers. The first company to deploy the joint solution is Etisalat, the Middle East's leading and largest telecoms group.
SoftAtHome provides a software platform and APIs that enables Service Providers and 3rd party developers to create innovative and convergent applications for the Digital Home by combining services such as voice, video, security, network access, connectivity or management, and deploy them across different devices in the home including STBs, Home Gateways (HGW) and Connected TVs. In particular those services can be deployed on STBs and Connected TV using HTML or Flash technologies. Bluestreak Technology's MachBlue Classic platform extends the rich graphics that Flash is known for on the Web with the customization options necessary to overcome the unique hardware, software, and memory constraints of different set-top boxes.
By combining Bluestreak Technology's ability to optimize Flash-based experiences for any embedded device with SoftAtHome's technology, we can provide digital TV operators with the flexibility they need to rapidly deploy next generation TV services and digital home services today," said Michel Degland, CEO of SoftAtHome. "Our customers want to deliver a consistently engaging television experience to their viewers, regardless of the device. Integrating partner technology, like MachBlue Classic, into the SoftAtHome Operating Platform makes it easy to accomplish this task and to accelerate time to market for our customers."
Bluestreak Technology and SoftAtHome integrated their platforms to simplify the deployment of new television services across a wide variety of set-top boxes. Customers who deploy the joint solution can now offer a consistently high-end user experience to their subscribers, regardless of the limitations of their individual television system.
"We are pleased to be working with SoftAtHome and their customers to universally usher in the latest technology and services for HDTV and VOD subscribers," said Dominique Jodoin, Bluestreak Technology president and CEO. "In 2010 alone, Bluestreak Technology has deployed our solutions on several millions set-top boxes and we look forward to partnering with a leader in digital home technology, like SoftAtHome, to improve the television viewing experience for many more consumers in the months ahead."
About Bluestreak Technology
Bluestreak Technology is the proven leader in software presentation solutions, deployed on multi-screen embedded devices. The company's award-winning MachBlue™ platform extends the rich graphics that Flash and HTML5 are known for on the Web with the customization options necessary to overcome the unique constraints of mobile phones, set-top boxes, digital televisions and other consumer electronic devices. Bluestreak Technology's software is used daily by millions of consumers worldwide, delivering interactive and engaging user experiences that have been shown to improve service adoption rates and increase content usage. Trough its Bluestreak Creative Labs unit, Bluestreak also delivers specialized TV and video-centric  applications. Privately held and headquartered in Montreal, Canada, Bluestreak Technology powers the user interfaces and applications for many of today's leading television and mobile companies, including Bouygues Telecom, DivX, Orange, Irdeto, Mitsubishi, NDS, Qualcomm, Soft@Home, Time Warner Cable, Videotron, and Zon Multimedia. Additional information is available at http://www.bluestreaktech.com, +1 (514) 448-7662, info@bluestreaktech.com, or Twitter: @Bluestreak_Tech. For additional information on Bluestreak Technology and its award-winning MachBlue platform, please visit www.bluestreaktech.com and follow Bluestreak Technology on Twitter at www.twitter.com/bluestreak_tech
MachBlue™ is a registered trademark of Bluestreak Technology. All Rights Reserved.
Flash® is a registered trademark of Adobe Systems, Inc. in the United States and other countries.
Other product or service marks mentioned herein are the trademarks of their respective owners.
About SoftAtHome
SoftAtHome is a software company backed by Orange, Sagemcom and Etisalat to deliver total convergence through an operating platform for the digital home environment. It fosters a new ecosystem made up of service providers, 3rd party application developers, integrators and hardware vendors to accelerate the advent of the digital home. The company is headquartered in France with development and sales teams in France and Belgium. For more information, visit us at www.softathome.com. or see us at IPTV Forum 2011 in London, stand #76.