SofAtHome Partners with Renesas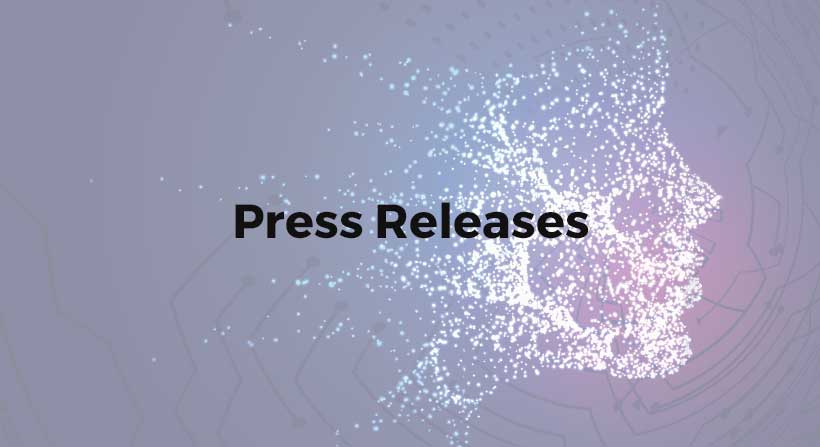 Renesas Electronics Europe and SoftAtHome Collaborate to Enable the Rapid Deployment of Cost Competitive Hybrid IPTV/Terrestrial, Satellite and OTT STBs
Jointly developed solution to be demonstrated at IBC 2010
Duesseldorf, Amsterdam, 8 September 2010 – Renesas Electronics Europe and SoftAtHome today announced their collaboration to offer a complete low cost set-top box (STB) reference solution that accelerates the time-to-market of hybrid IPTV / terrestrial, satellite and over-the-top (OTT) services. The jointly-developed solution combines Renesas Electronics' EMMA™3SL/P system-on-chip (SoC) and the SoftAtHome Operating Platform. It wil be demonstrated on Renesas Electronics booth in Hall 1, Stand F56 at IBC in Amsterdam from September 10-14, 2010.
The integration of the SoftAtHome Operating Platform on Renesas Electronics' EMMA3SL/P SoC  for STBs provides a low-cost, ready-to-deploy solution for operators and service providers wanting to rapidly roll out a wide array of key services such as TV, OTT and DLNA-compatible services (as defined by the Digital Living Network Alliance) into the digital home. The Renesas Electronics and SoftAtHome offering comprises a PVR-ready MPEG-4 HD Pay TV hardware and software development kit and a set of software components. These include video, graphical user interfaces, security, network access, content recording and sharing, or remote management. Operators can quickly assemble and customize these through a public API to deploy innovative services.
SoftAtHome provides a ubiquitous solution to the market thanks to the SoftAtHome Hardware Abstraction Layer (HAL). The development and validation by Renesas Electronics' software wrapper between Renesas Electronics' APIs and SoftAtHome HAL enable the various components of the SoftAtHome Operating Platform (SOP) – which include IPTV, HTML, DTT, OTT, DLNA and Application Store – to run on Renesas Electronics' EMMA3SL/P platform for low-cost, high definition STBs.
Using the Renesas Electronics and SoftAtHome jointly developed reference solution, STB vendors benefit from a proven, reliable, low-cost and secure high-definition STB SOC, short time-to-market and reduced R&D costs. This is backed by a group of experienced Renesas Electronics' software integration partners.  Dependable production support and quality are ensured by in house production from Renesas Electronics' Fabs in Japan.
Michel Degland, CEO of SoftAtHome commented: "SoftAtHome continues to fulfill the expectations of the market and demonstrate the openness and the ubiquity of its SOP software. With this first cooperation, SoftAtHome and Renesas Electronics are jointly moving forward towards the full integration of converging media in the home."
"The combination of Renesas Electronics' extensive portfolio for mobile and home applications (STBs, TVs, Blu-Ray, web tablets, etc.) and the collaboration with SoftAtHome paves the way to fully-convergent applications for service providers," said Daniel Tanniere, General Manager, Communications and Consumer Business Group, Renesas Electronics Europe.
*EMMA is a trademark or registered trademark of Renesas Electronics Corporation in Japan, the United States, and other countries. Other names of products and services mentioned in this text are the trademarks or registered trademarks of their respective owners.
About SoftAtHome
SoftAtHome is a software company backed by Orange, Sagemcom and Etisalat to deliver total convergence through an operating platform for the home digital environment. It fosters a new ecosystem made up of service providers, 3rd party application developers, integrators and hardware vendors to accelerate the advent of the Digital Home. The company is headquartered in France with development and sales teams in France and Belgium. For more information, visit us at www.softathome.com or see us at IBC 2010, hall 5, stand C35.
About Renesas Electronics Europe
Renesas Electronics Europe with its Business Operations Centre located in Duesseldorf, Germany, is a wholly owned subsidiary of Renesas Electronics Corporation (TSE: 6723), the world's number one supplier of microcontrollers and a premier supplier of advanced semiconductor solutions including microcontrollers, SoC solutions and a broad-range of analog and power devices. Renesas Electronics' European structure is comprised of five dedicated business groups serving the region's key markets: automotive, communications & consumer, industrial, secure MCU applications, and mobile platforms. The business groups are supported by the Engineering Group, which itself includes the Engineering Design Centre; the European Quality Centre that provides technical support to local customers in Europe; and the European Technology Centre to design leading-edge products specifically for the European market. Further information about Renesas Electronics Europe can be found at: www.renesas.eu.