SoftAtHome Strengthens its Solution with Bluestreak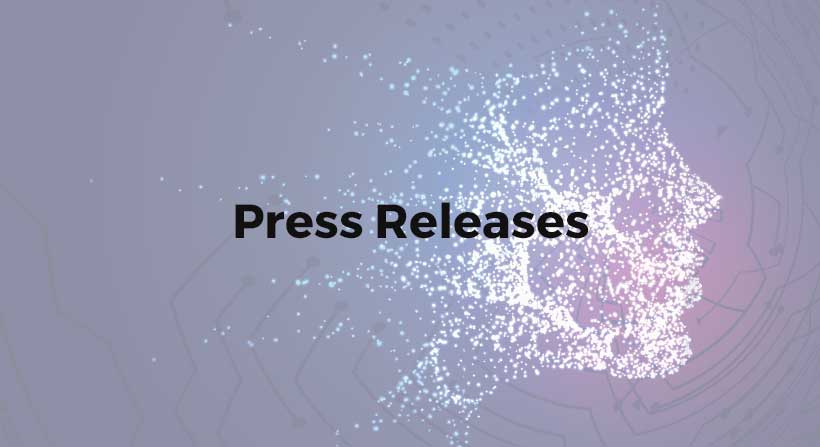 SoftAtHome Strengthens its Solution with Bluestreak Technology to Provide Further Innovation in the Digital Home. OEM agreement integrates Bluestreak's MachBlue into SoftAtHome Operating Platform delivering exceptional interactive applications to consumers.
PARIS and MONTREAL, Friday, 12 September 2008 — SoftAtHome, announced today that it has licensed Bluestreak Technology's MachBlue™ platform. MachBlue runs Flash®-formatted files with a series of custom ActionScript functions on iTV, set-top boxes (STBs), Web tablets and mobile devices. The licensing agreement will see Bluestreak's MachBlue™ platform integrated into SoftAtHome's Operating Platform.
Service providers and developers will benefit from using Adobe® Flash® authoring tools combined with the MachBlue Studio and SoftAtHome Operating Platform to create vibrant user experience on TV. The SoftAtHome Operating Platform is available on different home devices including STBs and Home Gateways (HGWs). Application developers can seamlessly create Flash® applications for TV that combine services provided by the STB as well as by the HGW.
SoftAtHome Operating Platform provides all the features and APIs necessary to create applications for the digital home. MachBlue TV is a complete software platform for cable, satellite, and IPTV digital STBs. The combined solution lets operators and developers create dazzling UIs and sophisticated applications such as EPG, VOD, DVR, games and enhancedTV.
In addition to JavaScript, third-party developers can now use the Bluestreak ActionScript extensions to assemble the different building-blocks provided by SoftAtHome Operating Platform such as voice, video, connectivity, home networking, network access, security, quality of services and management. They can develop full blown carrier-grade applications for content sharing, communication, entertainment or home automation with an intuitive and fast interface. The API exposed to developers can be accessed through the standard development environment and developers can leverage their experience in Web application development to create the next generation of applications for TV.
SoftAtHome's CEO, François Josserand, says: "We have been tremendously impressed by MachBlue's technical performance in terms of memory usage, processor speed, and flexibility of implementation. Integrating Bluestreak's platform into our own platform makes it a unique solution to develop the next generation of applications for the digital home."
The combined solution will enable consumers to experience the full power of the Digital Home – enabling them to harness the technology. In the past, you were limited to watching or recording movies on your TV, but with the advent of the Digital Home now you can also share pictures of your summer vacation with family in another part of the world while talking them through it, all this through your TV. The Digital Home is becoming more sophisticated allowing you to navigate through recommended programs on TV based on your personal profile, managing your home settings or accessing content from your favorite web sites – all through the ease of use of the TV.
"We are pleased to integrate our MachBlue platform into SoftAtHome solutions to help operators and consumers facing the challenge brought by the Digital Home but also to enter the next-generation TV era", says Paul Forostowsky, Bluestreak's CEO.
About SoftAtHome SoftAtHome is a software company created by Orange, Thomson and Sagem Communications to deliver total convergence through an operating platform for the home digital environment. It fosters a new ecosystem made up of service providers, 3rd party application developers, integrators and hardware vendors to accelerate the advent of the Digital Home. The company is headquartered in France with development and sales teams in France and Belgium. For more information, visit us at www.softathome.com
About Bluestreak Technology, Inc. Bluestreak Technology (Montreal, Paris, Seoul) is the creator of the MachBlue Player. The Flash-based engine runs Rich Media applications, such as Mobile TV, and Man-Machine Interfaces (MMI), such as Homescreens. The MachBlue Player is available for multiple embedded devices, over 75 set-top boxes and over 220 mobile handsets to date, using multiple platforms including Windows Mobile, Symbian, Linux, Java, as well as many proprietary operating systems. Many digital television and wireless network operators power their services with MachBlue, which is used daily by millions of subscribers worldwide including Orange Group, Time Warner Cable, Videotron, Telecom Italia France (Alice) and Zon Multimedia (TV Cabo). www.bluestreaktech.com
Contact SoftAtHome: Shallu Behar-Sheehan 5Raisins +44 (0) 7866 319 160 shallu@5raisins.com
Contact Bluestreak: Madani Bougnounou Vice President , Digital TV & IPTV Business Development +33 1 41 14 51 44 madanib@bluestreaktech.com Bluestreak Technology http://www.bluestreaktech.com