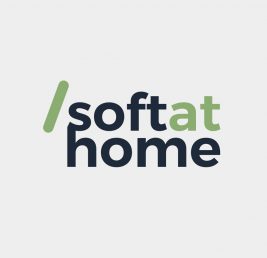 Job Detail
Job Description
SoftAtHome is a fast growing software company delivering leading connectivity, Pay TV and digital services for Operator devices in the
home. Through our middleware, SoftAtHome is empowering operators to compete against local competition and global players alike by leveraging
the ecosystem to deliver outstanding services.
The middleware is central to delivering standard based cost-effective solutions that are simple and long lasting. Its solutions are already deployed on over 35 million homes in more than 17 countries in multiple broadband and broadcast deployments for major operators.
The company is headquartered in France with development and sales teams also in Belgium and the UAE.
For more information, visit our website at www.softathome.com
<http://www.softathome.com/> or follow us @SoftAtHome
Activities
As a Software Developer, within the R&D team, you are involved in the development stages of the embedded software features.
Wi-Fi :
* Developing a uniform management middleware for multiple Wi-Fi vendor solutions
* Developing smart WiFi services, such as Client Steering and Channel Selection.
* Debugging customer WiFi issues across the entire stack.
Networking:
* Generic Linux Networking
* Developing a management middleware taking into account the specific architectures of the SystemOnChip (hardware/software acceleration, PCI offload…)
* Developing a management middleware for multiple WAN technologies
Test Automation:
* Developing a test automation system for a diverse set of CPE (Home Gateways, repeaters, set top boxes).
* Developing test suites for WiFi and Networking features
*Required Skills*
You have a good knowledge of:
* Programming Languages : C, Unix Shell Programming, some object oriented programming experience is a plus.
* Linux development and version control systems (git preferably)
* Network: TCP / IP stacks / ETH, VLAN, IPv4/v6 Routing, Bridging, HTTP, SOAP, Firewall, NAT, IEEE802.11, etc.
* English as a working language
Background
You have a Masters in computer science/electronics or related field, preferably with embedded software specialization.
You have 5 years of experience in c software development, preferably in wireless networking or embedded systems.
Required skills
Other jobs you may like