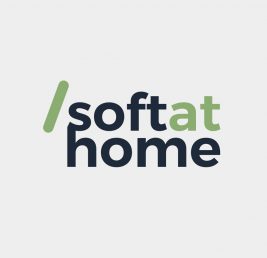 Job Detail
Job Description
V3D is a pioneer in Quality of Experience (QoE) for Telecom Operators. Our software development skills and understanding of telecom operators needs allow us to offer a solution for monitoring voice and data quality directly from smartphones and broadband devices. Our mobile application, integrated as SDK, is currently deployed to several millions of handsets in the world.
V3D is part of SoftAtHome company which develops specific firmware to run Operator home devices (gateway, routers, set-top boxes, voice assistants).
V3D, it's also 30 people working in Lyon in stimulating work environment. We are attached to our startup and local spirit, while acting globally as part of a larger group with an international reach. V3D is a talented and innovating team taking good time working together on solution excellence.
Interested by our mission and sharing our values? Join us!
Mission
Within a team of passionate experts, you will take part in the development of mobile applications and SDKs on android, iOS and possibly Linux.
Contribute on customer experience monitoring application by capturing network information, with limited impact on mobile resources in background. Application is distributed to network operator as standalone application or SDK library.
Participate to proof of concept and studies on innovative features.
Develop remote management application of routers operating on SoftAtHome firmware. App is also distributed either as SDK integrated by Network Operators or as a standalone configurable application.
Your missions:
Evolution of architecture and design of mobile applications:
SDK evolutions
UI evolutions
Continuous R&D on new OS versions, especially on network data collection
Improvements on mobile to server communication
Development of roadmap evolutions on the product
Technical support and maintenance of the product
Improvement of the development processes and quality:
Unit tests,
Continuous integration,
Multi-version emulator, automated tests
New features/components integration (gradle, gitlab, maven, etc…)
Profile
You acquired strong capabilities in designing and implementing complex software solutions on Android (Java/Kotlin) and you have already good knowledge on iOS (Objective C/Swift).
Capabilities in C/C++ development is a plus.
You understand the concept and specific requirements linked to distribution of SDK library, as opposed to standalone applications.
You developed an expertise on Android OS behaviour on the different versions: doze mode, foreground/background services, job scheduler, permissions are known topics without secret for you.
Processes industrialization is a motivating challenge. A concrete previous experience on continuous integration and automated tests with emulators are a real plus for this position.
You like coding and implementing the solutions you designed, and you stay tuned with new technical stacks (Kotlin/Swift) and beyond mobile environment (PWA,…).
You appreciate to work autonomously within a collaborative team of experts. You want to be involved and bring your own value on functional and technical choices in direct link with product owners. Moreover, you are open, strong team player, and creative.
This job is done for you!
Skills
Expert in android Java/Kotlin
Good knowledge in iOS Objective C/Swift
C/C++ development capabilities is a plus
Confirmed experience in implementing interface with backend APIs
Skilled on UI development
Tools: git, Jenkins, docker, emulators
Process: git flow, MR
Required skills
Other jobs you may like