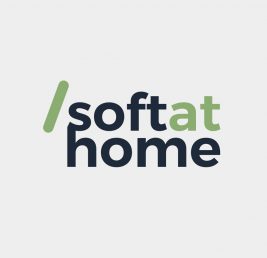 Job Detail
Job Description
Position based: Vaartdijk 3, 3018 Wijgmaal, close to the city of Louvain, Belgium
Department
SoftAtHome is a fast growing software company delivering solutions for  the Telecommunication Operators market on two domains : the Digital Home and Data/AI.
The Digital Home platform consists in enabling operators to deliver HomeLAN connectivity, IPTV and SmartHome/IoT services for their B2C customers, and on SOHO market by extension.
The Data&AI platform allows mobile and fixed operators to monitor customer experience through software components embedded in devices and Machine learning capabilities in order to develop algorithms that help operators identify issues and improve customer experience. The SoftAtHome software solutions are deployed over 20 million homes in more than 17 countries in multiple broadband and broadcast deployments for major operators.
About the role
As the Head of Connected Home Platform, you manage several feature teams in charge of designing and developing the software framework for home gateways and repeaters.
This position reports to SoftAtHome R&D director based in France and covers also the Belgium site leadership.
Part of your mission is to work closely with R&D director to:
•            ensure local management of the teams: inspire leadership and provide guidance to ensure commitment and strive for innovations
•            efficiently bridge Belgium entity with corporate headquarters
•            articulate marketing strategic vision and roadmap into an executable plan implementing required transformations
•            ensure proper coordination with project teams and sales in charge of integrating and delivering product solutions to customers
About you
You have graduated with a Master of Engineering or in computer science/electronics or in IT/electronics engineering.
You have at least 5 years of experience in managing embedded software development teams.
Overall you have 10 years of experience in software embedded development domain.
Fluent in English;  Dutch and French is a plus
Skills
Technical Skills
Deep background in several of the following topics is relevant to the job position:
•            embedded Linux programming
•            networking stack and protocols
•            WAN/LAN access technologies
•            Home LAN/gateway architecture
Management Skills
•            Ability to work in a multi-countries/multi-teams environment
•            Great communication skills at multiple levels and across multiple disciplines
•           Team Player, able to provide input into a multifunctional team
·             People Development. The company's growth relies on growing our people providing development for all, and so it's important that you are capable of developing the team
·             Capable of working to both tactical and strategic timescales
·             Excellent Leadership, Communication, Organization and Presentation Skills
·             Strong Critical Thinking, Problem Solving, Analytical, Collaboration and Decision Making Skills
Additional information
•            Dynamic and innovative company with international dimension
•            Support deployment of cutting edge technologies with an operator leader on its market
•            Job with strong internal and external exposure with a wide range of stakeholders. Job with many interactions with experts, executives of the sector, and Technical managers of Telcos all over the globe (Europe, America, ASIAPAc)
If you are energetic, hardworking and thrive in a collaborative and fast paced environment, with a great mix of technical appetence and people management
Contact
Charlotte.larrouilh@softathome.com
Other jobs you may like