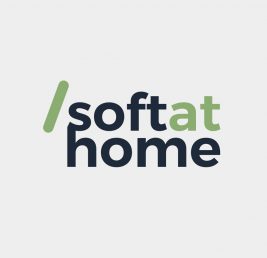 Job Detail
Job Description
SoftAtHome is a fast growing software company delivering leading connectivity, Pay TV and digital services for Operator devices in the home. Through its SOP product, SoftAtHome is empowering operators to compete against local competition and global players alike by leveraging the ecosystem to deliver outstanding services. SOP is central to delivering standard based cost-effective solutions that are simple and long lasting. Its solutions are already deployed on over 35 million homes in more than 17 countries in multiple broadband and broadcast deployments for major operators.
The company is headquartered in France with development and sales teams also in Belgium and het UAE.
For more information, visit our website at www.softathome.com or follow as @SoftAtHome.
Missions
As a Software Developer, within the R&D team, you are involved in the development stages of the embedded software features.
As part of your duties, you will be in charge of:
Network Technologies
Video streaming and voice over ip
Access technologies: xDSL, Cable, Fiber
Development Linux, wifi drivers, Ethernet, ATM
Wifi
Development tools for the validation tests
IoT & home automation:
Smart Home Embedded components :
Z-wave, ULE, BLE drivers management
MQTT client
Rules engine
IoT devices management
Cameras management
Smart Home cloud components :
MQTT broker
Video flows management, live, streaming, recording, …
Skills
Programming languages : C/C++, Unix Shell Programming
Embedded Linux and its associated tools
Software : multi-threading, network programming, client-server applications
Network : TCP/IP stacks – ETH, VLAN, IPv4/v6 Routing, Bridging, HTTP, SOAP, Firewall, NAT, etc.
Development VoIP: SIP, VoIP DSP Drivers
Linux drivers, especially in the areas of the network inluding wireless, ATM, USB, ADSL, Cable, GPON
English as a working language, Dutch is an asset
Profile
You have graduated with a Master of Engineering or in computer science/electronics or in
IT/electronics engineering.
You have experience of 5 years in software development and / or telecommunications / TV and / or
publishing software.
Contact: careers@softathome.com
Other jobs you may like