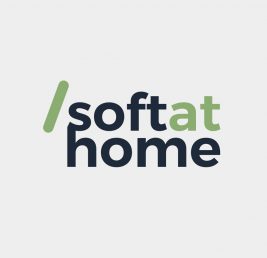 Job Detail
Job Description
Job description :
Looking for an IT Support Engineer to technically assist all of our internal users about our IT tools.
Power user of SoftAthome's IT department; understands the role of the IT department in resolving expects and problems in order to enhance global productivity of the company.
You will be seen as the face of the service and you will be required to solve, simple to complex, technical issues and provide support in all areas assigned.
It is a part of your job to identify, diagnose and rectify any issues in computer hardware, software, services, and applications.
You offer reactive and proactive support to our internal clients and take into consideration the critical issues.
Duties :
The IT Support Engineer is responsible for taking offer application and technical support to internal users.
Monitor ticket system and inbound requests for new or updated activities, regarding basic and complex subjects, managing priorities and associated SLA until their efficent resolution.
Partipates in monitoring and maintaining computer systems and networks.
Decisively engage with the case by reproducing and replicating the issue, troubleshooting and diagnosing potential issues with the platform, and coordinating with internal team.
Confidently and proactively communicate with internal clients, IT team, driving towards case resolution.
Monitor and process system and service alerts to help meet availability requirements.
Thoroughly document client issues, steps taken throughout the investigation, and resolution steps for all cases.
Follow team processes and policies, striving to honor contractual service level agreements
Periodically participate in the shared tasks rotation.
Required Skills :
You've got what it takes if you
Have excellent communication skills with a strong client focus
Are Effective at troubleshooting and solving problems
Are willing to develop your knowledge in a constantly evolving environment
Required Skills :
Degree engineering in IT, or equivalent by experience
Familiarity with any of the following:
Linux and Windows Administration, scripting, database, processes, documentation
Previous experience in a tech support, help desk, or client service position highly valued
English and French language skills.
Other jobs you may like